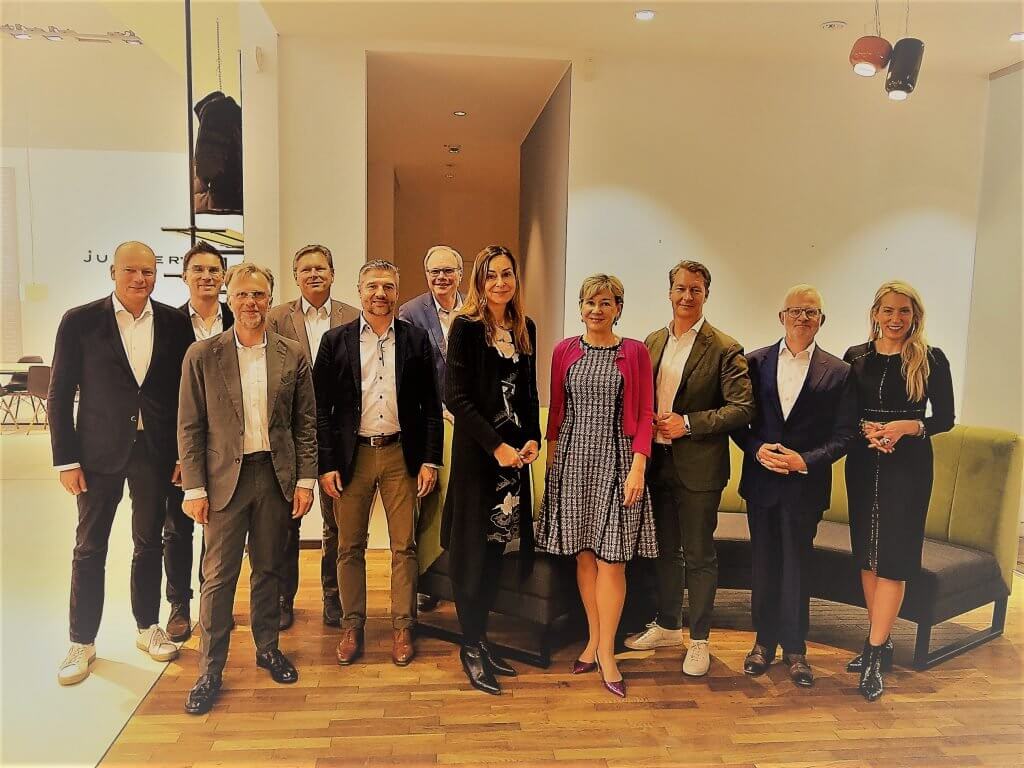 This was the conclusion of the BEIRAT 4.0 event held last week in Düsseldorf by Alexander Gedat, Michael Hauf (hachmeister + partner) and Jürgen Müller (SUITS. Group).
Alexander Gedat, who has held leading positions at Marc O'Polo for more than 20 years, says that he has often experienced how not to do it. Reason for him to take a closer look at the topic. He recently became Chairman of the Supervisory Board of Ahlers AG and co-initiator of the event. The Advisory Board is a previously underestimated factor, badly used and often wrongly staffed.
Good advice is more in demand than ever, especially against the background of the current structural change. "The decision-makers have to accelerate and slow down at the same time", explains Michael Hauff, partner of the management consultancy hachmeister + partner, the dilemma of the lifestyle industry. Family businesses in particular are often not yet professionally positioned and do not bring a great deal of expertise, says Michael Müller, Partner at Deloitte München.
Matthias Mey, managing partner of Mey, has experienced how much momentum a new supervisory board can bring to the company. A few years ago, the "era of honorable gentlemen" came to an end here and the advisory board was made up of heterogeneous groups of experts. This also creates friction, but at the same time drives the company forward, says Mey.
Elke Benning-Rohnke, management consultant and vice-chairwoman of the association FidAR (Frauen in die Aufsichtsräte / Women for Supervisory Boards), explains urgently and practically why women are mandatory members of supervisory boards. Numerous international studies have impressively proven that companies with women on their supervisory boards are more successful.
Urs-Stefan Kinting has accompanied the Zero fashion brand through its insolvency. He sees the Advisory Board as an important monitoring instrument. Michael Schlecht, auditor and tax consultant, agrees. A professional advisory board also provides support in finance, reporting and tax.
When the supervisory board is led by private equity, the pulse rises. Ursula Vierkötter, former managing director of Christ, has experienced what it is like when only measurability and speed play a role – in the end, she regards this time as a good experience with a high learning effect.
There is no such thing as the right advisory board, but the composition of the board of real experts in their field makes for a successful mixture, as all contributors agree.
And, as Alexander Gedat sums up, the human component of an advisory board also is important: "One must also like to have a glass of wine together."