SUITS. on the run
With team spirit and muscle commitment we ran at the B2RUN company run event in Munich.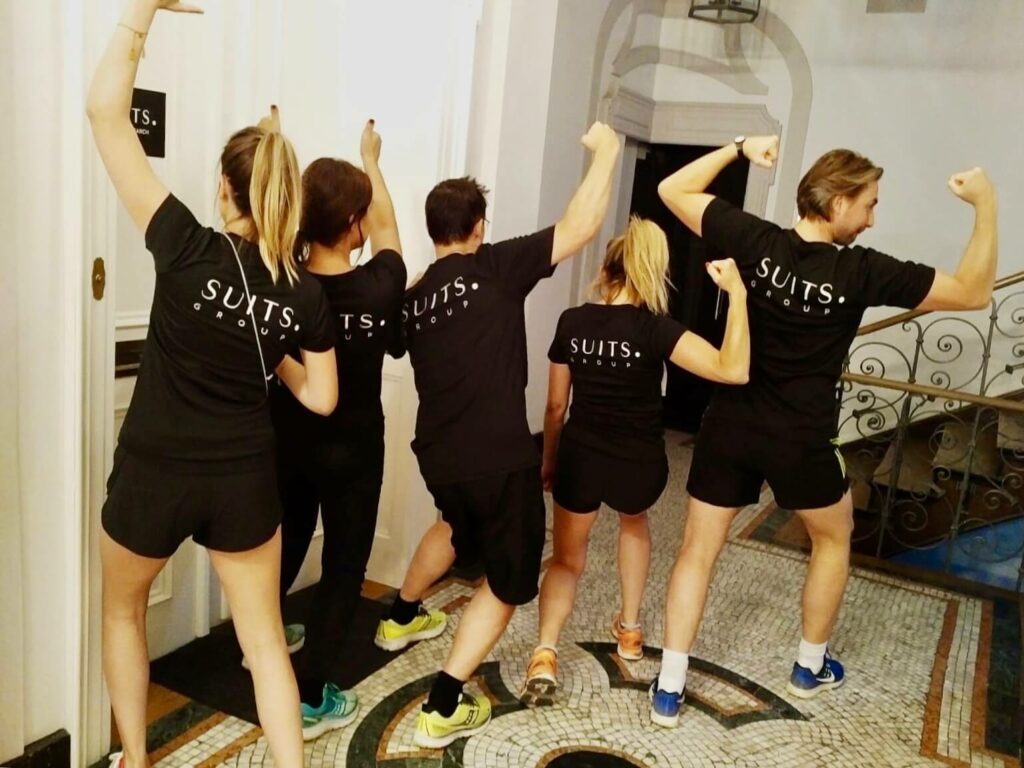 More News
For generations, the fashion industry has also lived from the passion – and willingness to suffer – of its employees. That is changing, Carl Tillessen observes.
Guest article by Jürgen Müller and Sabine Spieler on the 10th anniversary of the FAZ magazine.
In some cases, a four-day week only legalises what is already common practice in the course of remote work. At least employees no longer have to have a guilty conscience if they go to the gym during working hours. Jürgen Müller on the new working hours.
What does it take to make the best use of future technologies? In the SUITS. Talk, AI expert Dr. Wolfgang Hildesheim talks to SUITS.-Partner Alexander Ebert about the opportunities and possibilities of artificial intelligence in companies.
If everyone in your circle of friends earns more, the best employer branding is of no use, says Jürgen Müller. This is even more true in an economic crisis. For many employees, "purpose" means being able to pay their bills at the end of the month.
You can't get far in the fashion business with gut feeling alone, says Jürgen Müller. Now we need brains and analysts above all.
"So much has changed in the two years of the pandemic, the aftershock is yet to come", says Dr. David Bosshart in the SUITS.Talk. Topics such as digitalisation and sustainability remain on the agenda at the same time. What do we have to prepare for? The trend researcher and retail expert on an industry on the verge of a nervous breakdown.
Aldi's new headquarters in Essen is also a statement in terms of employer branding, says Jürgen Müller. This shows the effort that has to be made today to attract qualified employees and talent.
In the SUITS.Talk, Alexander Gedat and Armin Fichtel talk about the function and opportunities of advisory boards in medium-sized companies, the great importance of diversity in the composition, and the special challenge of dealing with digital nerds.